The Original Leung Ting WingTsun
WARNING!! Archive Information Only!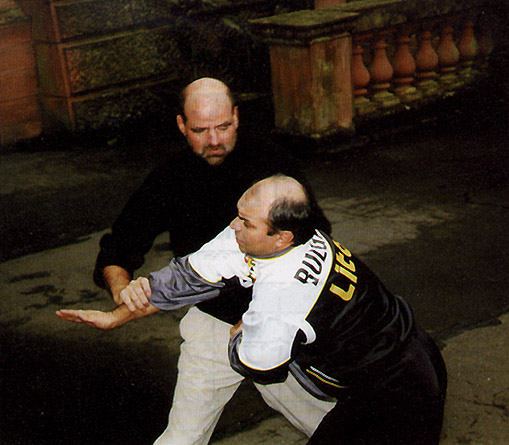 Is back to stay in GB and will be giving Seminars on:
Saturday 26th & Sunday 27th September 1998
The Seminars will consist of WingTsun, WT-Anti-GroundFighting and WT-For-Health.
---
Expected Participants (Without Guarantee):
GrandMaster Leung Ting (10th Degree WT)
- Professor of National Sports Academy Sofia
- Leader and World Chief-Instructor of International WingTsun Association Hong Kong
- Closed door student of Late Great Grandmaster Yip Man
- Author of countless martial art books and technical director of Kung Fu Films

GrandMaster Wang Kiu
- One of the oldest senior students of Great Grandmaster Yip Man
Master Keith R. Kernspecht (9th Degree WT)
- 4th Degree Escrima
- Professor of Sports and Education State University of Plovdiv
- Founder, Director, and Chief-Instructor of EWTO (European WingTsun Organisation)
- Author of various martial arts publications e.g. "On Single Combat" endorsed by Geoff Thompson

Master Bill Newman (9th Degree Latosa Escrima)
- Chief-Instructor of Europe for Latosa Escrima


Sifu Emin Boztepe (6th Degree WT)
- Chief-Instructor USA
- Regular Guest-Instructor in London


Sifu Rainer Tausend (5th Degree WT)
- Chief-Instructor Ireland

Sifu Thomas Schroen (5th Degree WT)
- Chief-Instructor Scotland

Sifu Oliver Koenig (5th Degree WT)
- Chief-Instructor Austria


Sifu Heinrich Pfaff (4th Degree WT)
- Instructor of the Castle

Sifu Tam Yiu Ming (4th Degree WT)
- A London based instructor

Sifu Alan Jensen(4th Degree WT)
- Danish Chief Instructor

Sifu Henning Daverne (4th Degree WT)
- Danish WT HQ Si-fu

Sifu Victor Gutierrez (4th Degree WT)
- Spanish Chief Instructor

Sifu F. Cuciuffo (4th Degree WT)
- Italian Chief Instructor

Sifu Roland Liebscher-Bracht (4th Degree WT)
- Chi-Kung and pressure point expert


Steve Tappin (4th Degree Latosa Escrima)
- UK representative for Latosa Escrima

...and Many More
---
Venue for the Two Day Seminar: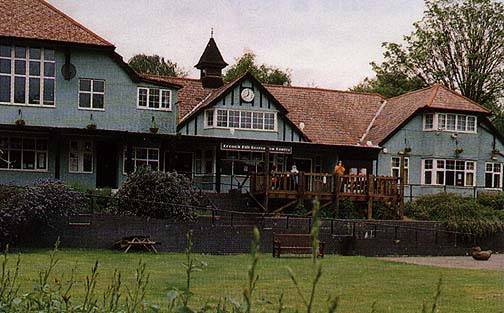 Crouch Hill Recreational Centre
83 Crouch Hill
London N8
Tel: 0171 263 0293
Venue Map
British Rail Stations
- Crouch Hill BR

Underground Stations
- Archway, Finsbury Park

Buses
- W7, 210, 41, 91
This map is also provided on the venue leaflet, which is part of the Seminar pack available from Steve Tappin.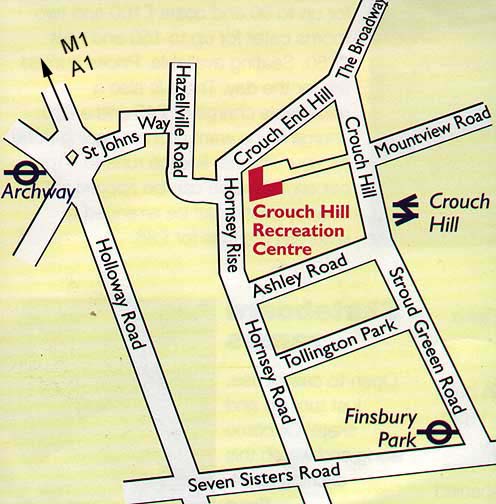 Times of Seminars for both Saturday and Sunday 26th & 27th September 1998
12.00 - 14.00 hrs
14.00 - 15.30 hrs (Lunch)
- Please bring provisions with you. Alternatively, there are local shops nearby from where provisions may be purchased.
15.30 - 17.30 hrs
Saturday 26th: Demonstration and teaching of 12 student programmes, WT anti-groundfighting by Emin Boztepe, sparring & chi sao programmes, WT Chi Kung, pressure points etc.. how to join the EWTO GB as instructors.
Sunday 27th: Grandmaster Leung Ting reports how he learned from Great Grandmaster Yip Man, GM Leung Ting demonstrates his soft concept of WingTsun, questions and answers, etc. Master Bill Newman and Steve Tappin demonstrate Escrima and their medieval weapons concept.
Promotional Prices for Seminars
£30 per day
- £15 Desposit for One Day (Non-Returnable)
£50 for both days
- £30 Desposit for Both Days (Non-Returnable)
£40 on the door
- Depending on availability
---
For any questions or comments, send e-mail to WT@manner.globalnet.co.uk
Copyright &copy 1999 IWTA and EWTO.
Click here to go back to the EWTO-GB London Home Page.